1. SUMMARY OF PROPAGATION
The process of propagation of pineapple plants in the laboratory when there is no stable source of embryos, will include 3 main stages: (1) De-sampling; (2) Multiplication of shoots; and (3) Split the tree. When there are stable embryos, only 2 stages of shoot multiplication and plant separation are needed. After the plants are separated and grown to the appropriate stage, they will be planted in the nursery before being transferred to the field.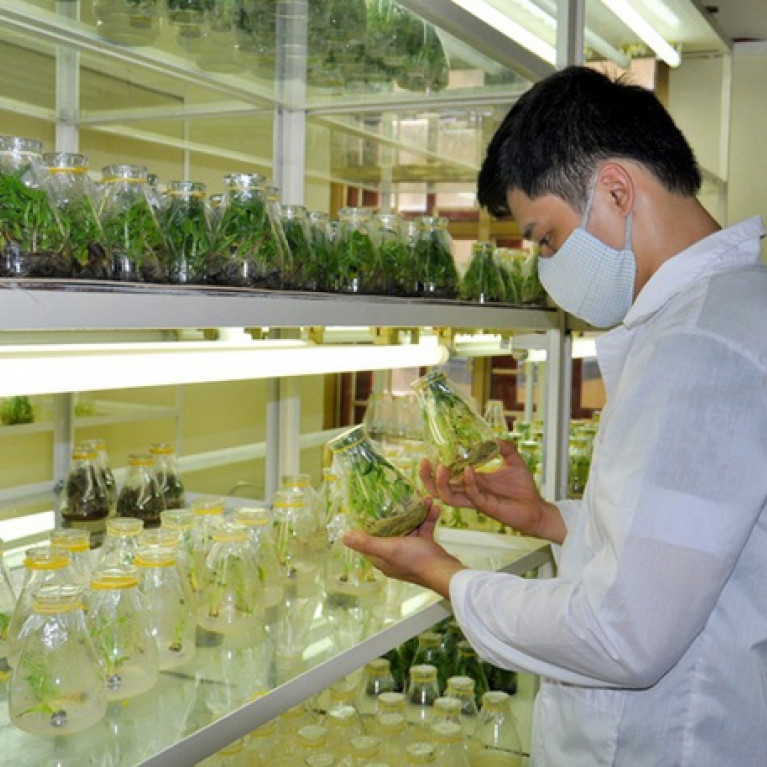 2. FACILITIES FOR PINEAPPLE PROPAGATION
The facilities for the pineapple tissue culture laboratory are listed by function as follows. The lists of equipment and tools are listed at basic level, the quantity depends on the actual capacity to be cultured. When the specific needs are determined, the capacity will be calculated and from there calculate the specific area, the number of transplanting cabinets, the number of planters and the number of personnel.
2.1. Room to prepare environment for plant propagation
Purpose:
Chemical storage and preservation.
Create a plant propagation environment.
Area: contains enough equipment and tools as below, there is space for dispensing and washing tools. The area is about 25-50 m2.
2.2. Steam room
Purpose:
Autoclave aseptically before dividing into culture bags.
Autoclave instruments and autoclave.
Area: enough to accommodate 1 steamer and drying cabinet and space for tools after steaming and preparing for steaming. The area is about 25 square meters.
2.3. Environmental division room
Purpose:
Divide into plant culture bags after autoclaving.
Store and inspect seedling bags after division.
Requirements: moisture and mold prevention. Area: depending on the number of incubators and the number of shelves needed to meet the culture capacity.
2.4. Planting and separating room
Purpose: used to inoculate embryo clusters and separate plants into sterile culture bags in sterile incubators.
Requirements: moisture and mold prevention.
Area: depends on the number of incubators to be placed, ie depends on the capacity to be inoculated in 1 day. On average, each work can separate 2,000 trees/day.
2.5. Plant room
Purpose: to raise plants to multiply shoots and raise seedlings until they are transferred to the nursery.
Requirements: the ambient temperature is stable at about 25 degrees Celsius, continuously throughout the growing process.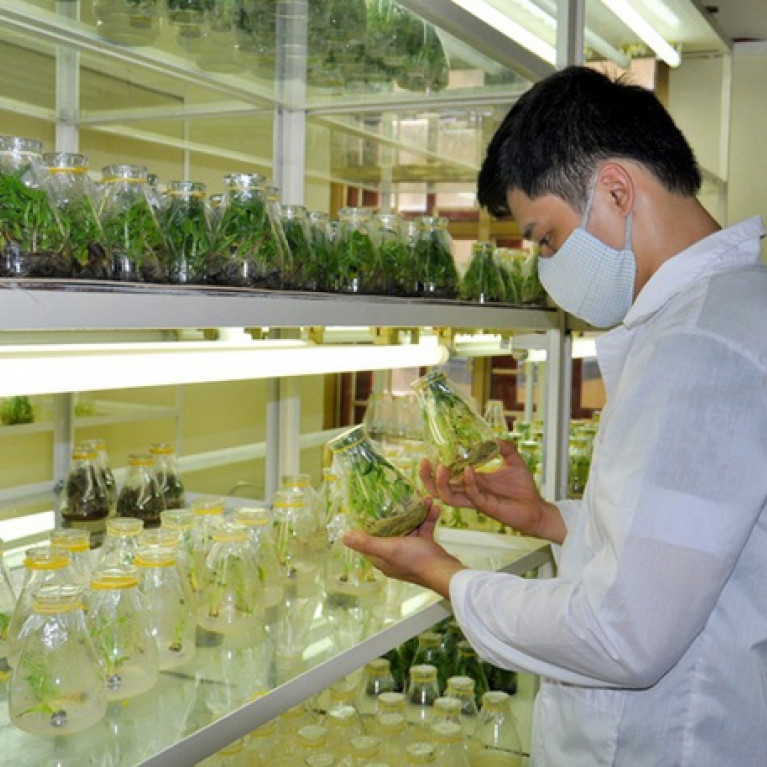 Comments are closed